Saudi prince arrested in LA over sex crime suspicions after 'bleeding woman' escapes his compound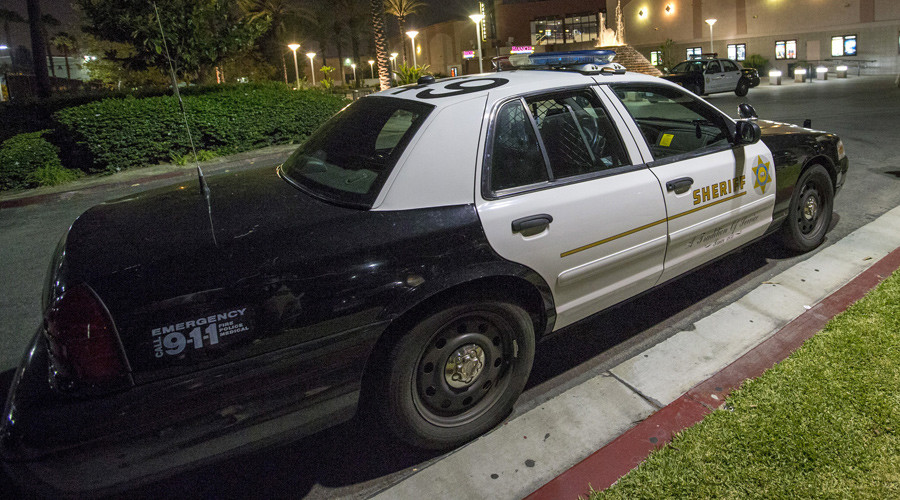 Majed Abdulaziz Al-Saud, a Saudi prince, has been arrested on suspicion of a sex crime after his neighbors reported a bleeding woman trying to scale a 2.5-meter-high wall of the rented mansion near Beverly Hills.
Al-Saud, 28, was detained on Wednesday on charges of forced oral copulation and freed on $300,000 bail on Thursday, Los Angeles police say. Along with sex charges he is also accused of battery and false imprisonment. The prince must come to a Los Angeles court on October, 19.
There is still no official reaction of the Saudi embassy in the USA. According to the Los Angeles Police Department's special consul division, the prince does not have diplomatic immunity.
Police was called by the mansion's neighbor Tennyson Collins who saw a bleeding woman who tried to climb the wall of the residence. When the officers arrived, they escorted about 20 people from the house – many of them were staff.
The prince reportedly rented the 2,000-square meter Beverly Hills mansion, which would cost about $37 million to buy.
The house has been rented for weeks at a time by rich foreigners for about a year now, but the most serious incident there before Wednesday was just a noisy party, Collins told The Los Angeles Times.
"Obviously neighbors aren't happy about it, but it is what it is," Collins said.
Saudi prince arrested on private plane with 2 tons of drugs - reports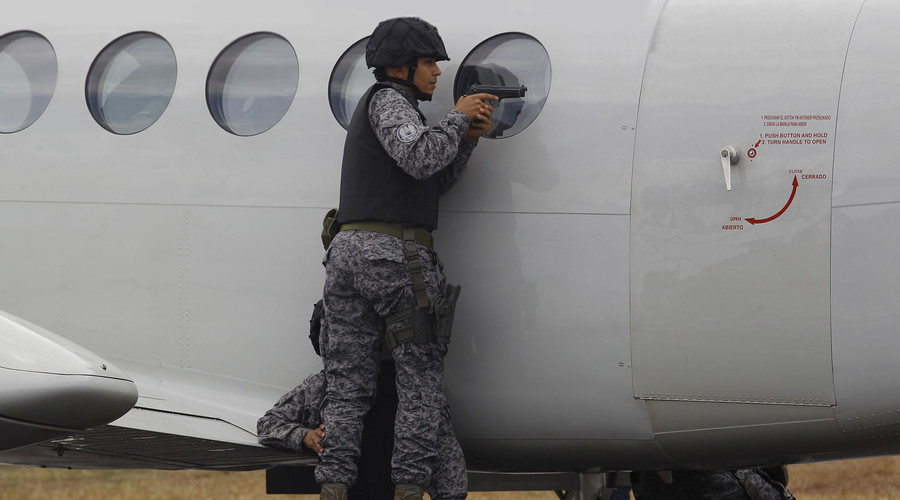 Lebanese security forces are interrogating a Saudi prince on charges of carrying drugs on his private plane after they allegedly retrieved 2 tons of narcotics from the aircraft, local media reported.
Abd al-Muhsen bin Walid bin Abd al-Aziz Al Saud was
detained
on Monday in Beirut's Rafik Hariri International Airport.
The prince was about to conduct a flight on his private plane to Saudi Arabia.
Lebanese TV station Al Mayadeen also said that 40 packages of drugs, weighing 2 tons in total, were confiscated.
The prince was arrested and taken in for questioning along with four other people.
According to Press TV they were charged with attempting to smuggle pills of captagon, an amphetamine allegedly widely used among fighters in the Middle East.
Saudi prince who killed manservant 'to be allowed home'
A Saudi prince sentenced to life for killing his manservant is reportedly set to be allowed home as part of prisoner swap between Britain and the Kingdom.
Prince Saud bin Abdulaziz bin Nasir Al Saud is likely to be flown back to Saudi Arabia by the end of the year as part of a deal being cut by British officials, The Times has reported.
He is one of 11 Saudi citizens in British jails that can now seek transfers home.
Under the prisoner transfer agreement, which came into operation in August, five Britons currently languishing in Saudi prisons can ask to serve the remainder of their sentences in the UK.
Mr Al Saud, 36, was found guilty at the Old Bailey two years ago of murdering his manservant Bandar Abdulaziz, 32, in a "sadistic" assault in their five-star London hotel suite.
The prince, fuelled by champagne and 'sex on the beach' cocktails, had brutally attacked Mr Abdulaziz, beating him 37 times and biting the 32-year-old on both cheeks.
The attack was the culmination of weeks of physical and sexual abuse, in which witnesses reported that the prince had treated his travelling companion as his "slave".
The judge had sentenced Mr Al Saud to 20 years at Wakefield top security prison, declaring that he had used Mr Abdulaziz, originally from Sudan, as a "human punch bag".
The prince had tried to cover up the murder. Following the attack he had ordered two glasses of milk and some water, dragged the corpse into the bed, and tried to clean up the blood. He told police that the victim had gained his injuries in an attack on a London street "weeks before", but the hotel's CCTV footage recorded the attack.